How Can We Control Delhi's Yearly Pollution Surge?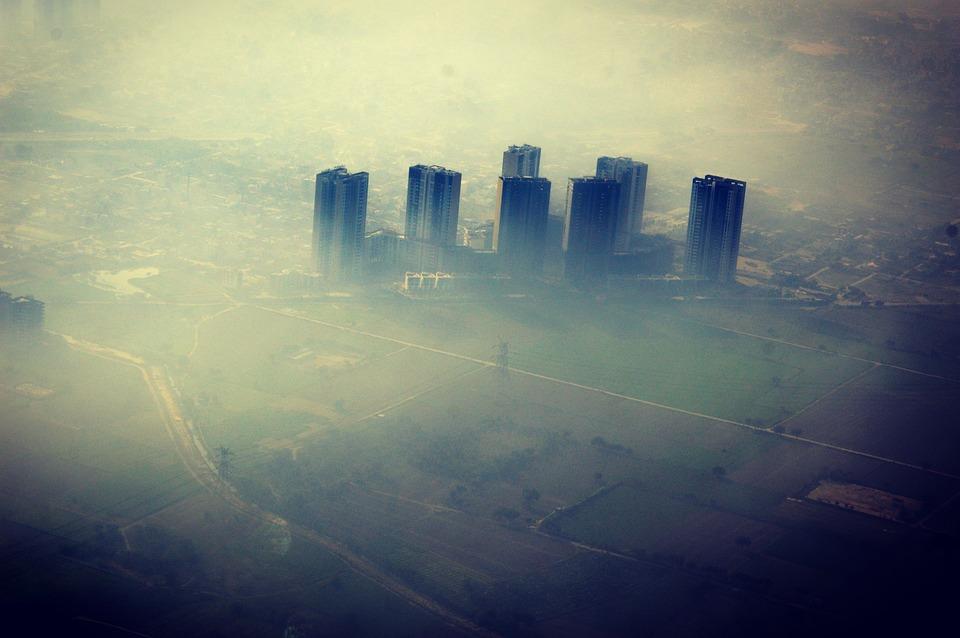 Heavy Trucks on Rajasthan Highway, Source: Wikimedia Commons
The Air Quality Index (AQI) crossed the severe mark of 400 in Delhi late this October, adding another polluted winter for the Indian capital for the last many consecutive years. However, Delhi is not alone, as many major metropolises like Beijing, London, and more have also been facing acute air pollution. Beijing is one of the finest examples to showcase the positive changes brought about by urban-scale measures and responses to curb pollution. The Chinese city cracked down on emissions from coal, set strict emission standards for factories causing toxic leakages into the ecosphere, and installed several large-scale air-purifying structures around the city, like smog towers.
Some strategies that Delhi needs to integrate with its planning policies to combat surging pollution:
Regulating the Transport Sector
Vehicular movement contributes to about 40% of air pollution. Catalyzing impactful incentives that promote the use of e-vehicles will lead to citizens making a shift to e-vehicles. However, strengthening the supporting transport infrastructure like e-charge stations and e-vehicle mechanical workshops is necessary for this to work. There should be e-charging stations for electric bikes, cars and other heavy vehicles in every pocket of the city.
Heavy motor vehicles (HMVs) like trucks pass through the city while travelling to other states. Such vehicles end up adding to the existing transport pollution in the city. Therefore, the access of HMVs should be limited to bypass roads and peripheral expressways like the Kundli-Manesar-Palwal expressway in Delhi's case.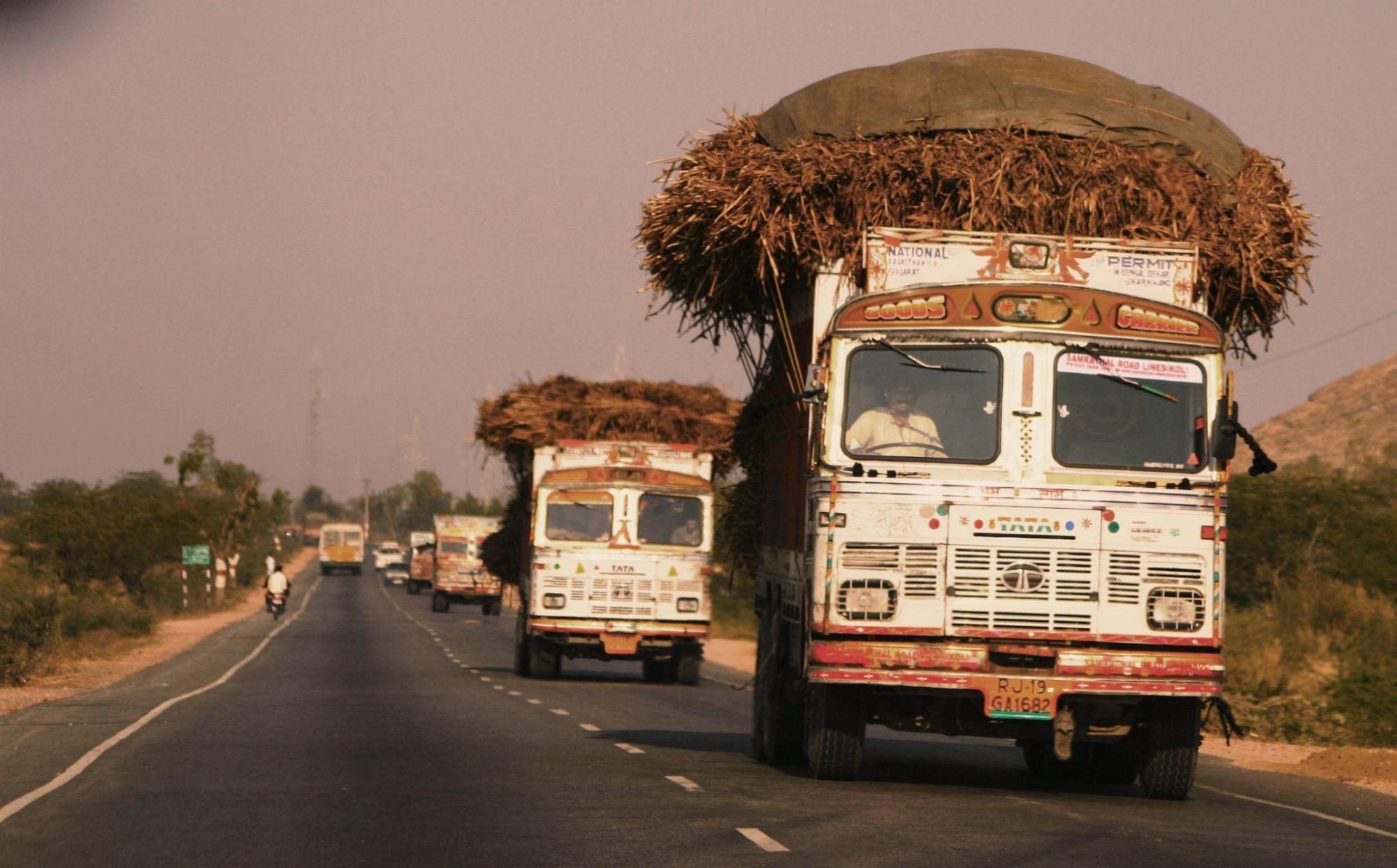 Heavy Trucks on Rajasthan Highway, Source: Wikimedia Commons
A city may run into problems, at instances, with how its road networks are functioning, or how the zoning of a region has affected its neighbors. We must re-assess our city plans and address its pain points in real-time. Once we know where our efforts have to be directed, the short-term and long-term goals of city plans can be aligned to find fitting solutions. Additionally, certain pockets, districts, or areas may be established as 'Ultra-Low Emission Zones'. The motor vehicles passing through them could be sanctioned with firm low emission standards. A successful precedent of this policy can be seen in London, where citizens comply with emission regulations while entering high-density urban areas.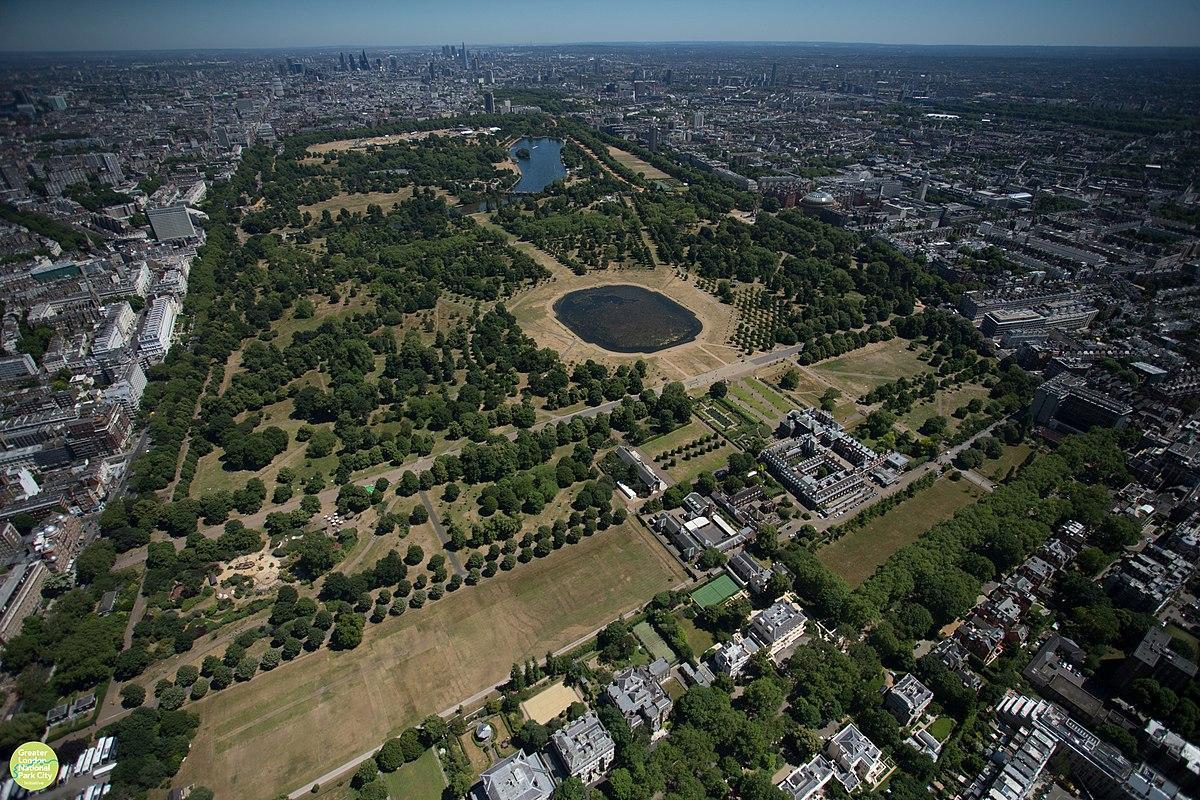 Hyde Park, London Source: Wikimedia Commons
Increasing the Natural Cover in the City
Poured cement nullifies the possibility of water percolating through the layers in the ground and, in turn, contributing to the groundwater table. Moreover, dust accumulated on roadsides and on unpaved streets rises during the winter, contributing as a major pollutant to the air. Planting native shrubs by the side of the road holds the soil together and entrap these dust particles, keeping them from being suspended during winter. Delhi's forest cover has experienced a gradual decline in the past decade. Indigenous trees that thrive in the semi-arid climate have the potential to reduce the use of water substantially. An indigenous, varietal array of trees in the city will also help in purifying the air.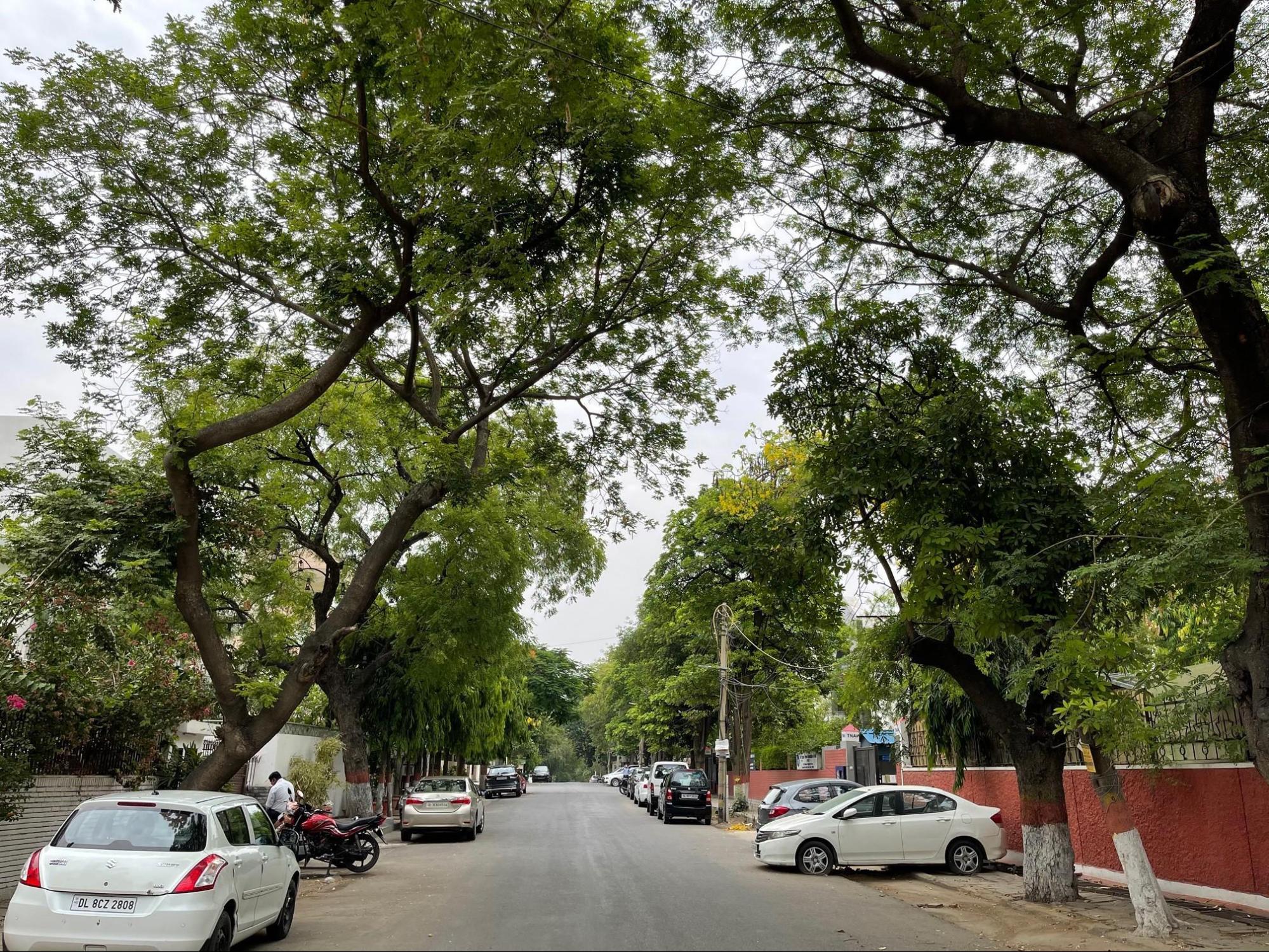 Trees alongside a lane in Green Park, Delhi, Source: Wikimedia Commons
Policy Level Mitigations
Many industrial hubs surround Delhi. Heavy sanctions and emission standards should be implemented on polluting factories operating in the surrounding region. In addition, a council should be set up to verify the licenses and permissions of many pollution-causing industries around Delhi. Dependence on fossil fuels like coal is also one of the major drivers of pollution in modern metropolises. The electricity supplied to Delhi is extracted from thermal power plants. The infrastructure required to set solar, wind and nuclear power plants in motion is still sparsely connected to the main grid. Therefore, boosting greener forms of energy can aid in achieving lower pollution levels.
The post harvesting stubble burning in northern India is another major contributor to winter pollution in Delhi. The primitive stubble burning method may be replaced with advanced mulch techniques. Another option is to combine the husbandry and agriculture sectors. Post-harvest, the animals may be allowed to graze the fields and the organic waste generated may be used as a natural fertilizer in these fields.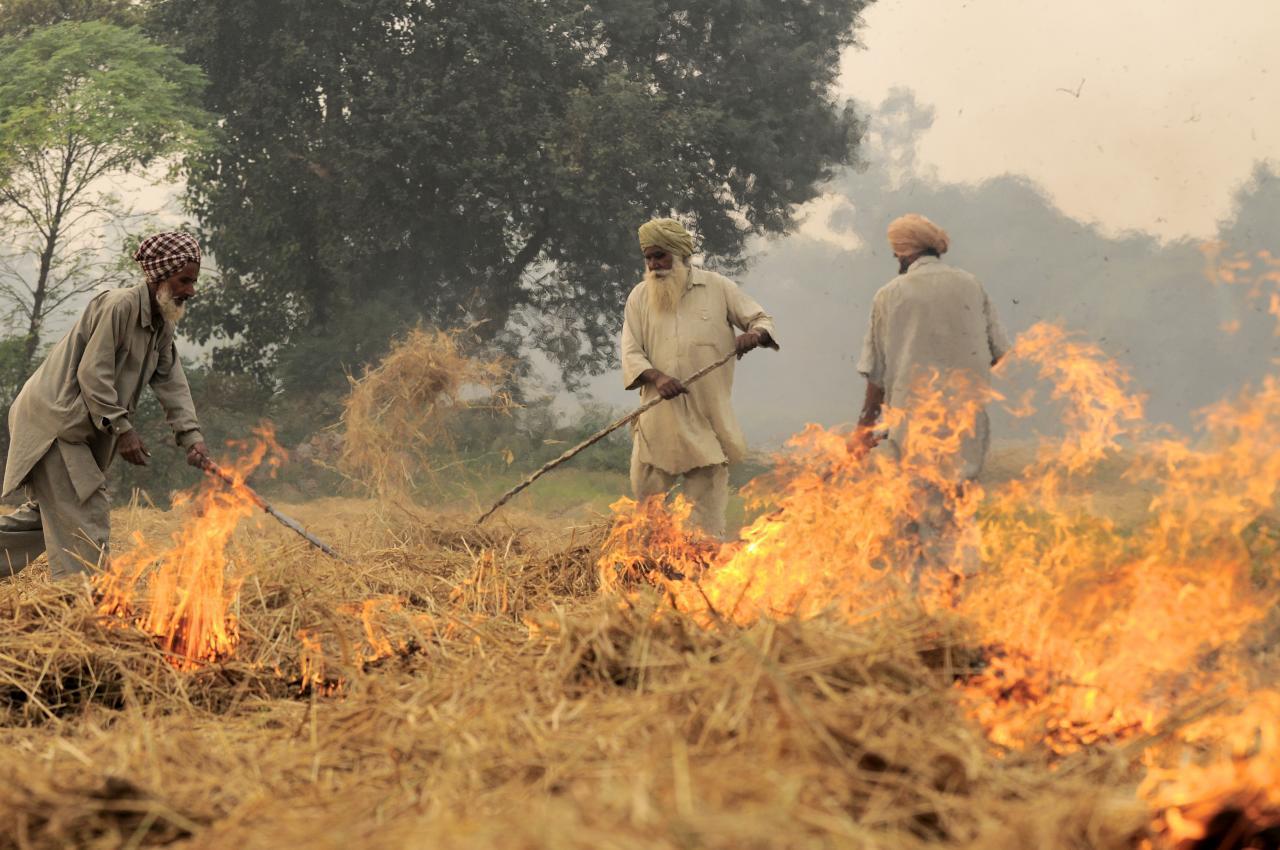 Stubble burning in Punjab, Source: Wikimedia Commons
The public interest should be in paving the way for a greener future. The infrastructure commissioned must accommodate and be mindful of the energy dependencies for the future. All the public lighting should be solar-powered, and every public and private building should be equipped with solar panels.