Top Architectural Trends from 2022 and the Way Forward
Over the last few decades, India has experienced a fundamental shift in the design and construction industry. With growing awareness about architecture, urban design, planning, and particularly construction technology, the country is steering towards a high point in infrastructure growth to support rapid urbanization.
2022 witnessed many emerging trends in the Architecture, Engineering and Construction (AEC) industry, and we reflect upon a few to take forward with us in this New Year.
Mega Scale International Projects
The year 2022 saw the rise of large-scale development projects envisioned in India. Most of these are at par with international projects in terms of their scale and on aspects of technology and innovation. CPKA has made significant contributions to this as well, like the 'India International Convention and Expo Centre (IICC)' in Delhi, with large halls and stadiums catering to the capacities of 10,000 to 20,000 people. Similar mega-scale projects like airports, metro stations, and multi-modal transport hubs are being conceptualized, designed and implemented.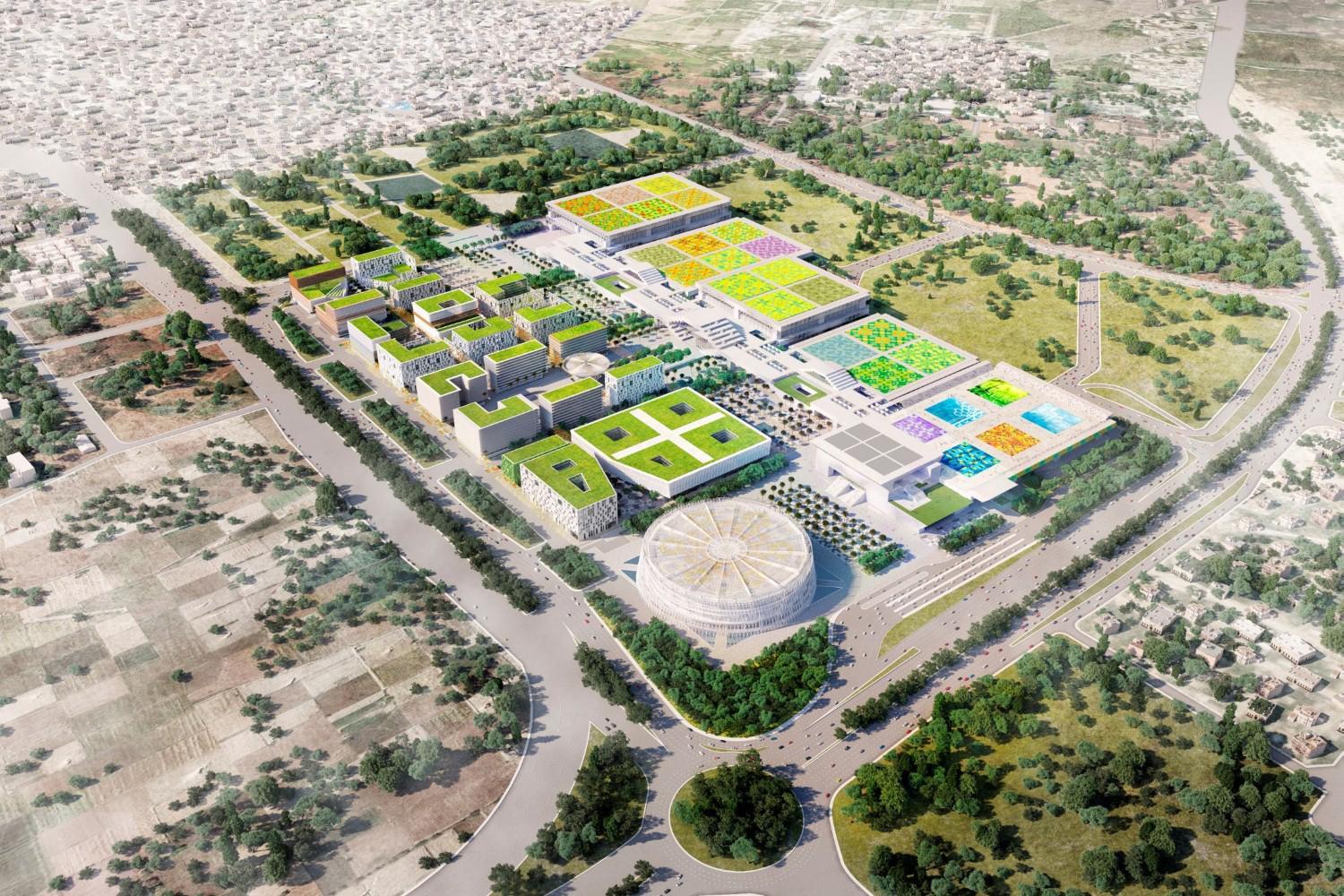 India International Convention and Expo Centre, Delhi by CP Kukreja Architects
Sustainable Development
Sustainable Development is the need of the hour, and India is encouraging green infrastructure on both planning and policy levels. The government's commitment towards a net zero society by 2070 is transforming the country's urban landscape. Indian Railways has already pledged to achieve its targets in this direction by 2030, and several civic bodies are following suit. The country is steadily pacing towards reducing its dependency on non-renewable sources of energy and supplanting its present energy needs with renewable and sustainable modes to achieve its net zero targets. These include, but are not limited to, works in infrastructure, transportation, manufacturing, logistics, etc.
Monumental Projects promoting India's Identity
India is revered worldwide for its historical contribution to various fields such as mathematics, astrology, construction techniques, architecture etc. Many historical buildings and sites like the Taj Mahal, Hampi, and others are globally known, studied and appreciated. With our upcoming projects like the Tourist City of Ayodhya, Sarayu River Front Development, Statue of Oneness at Omkareshwar and more, we are participating in India's mission to leave an indelible mark on the global heritage map by conceptualizing and creating monumental projects.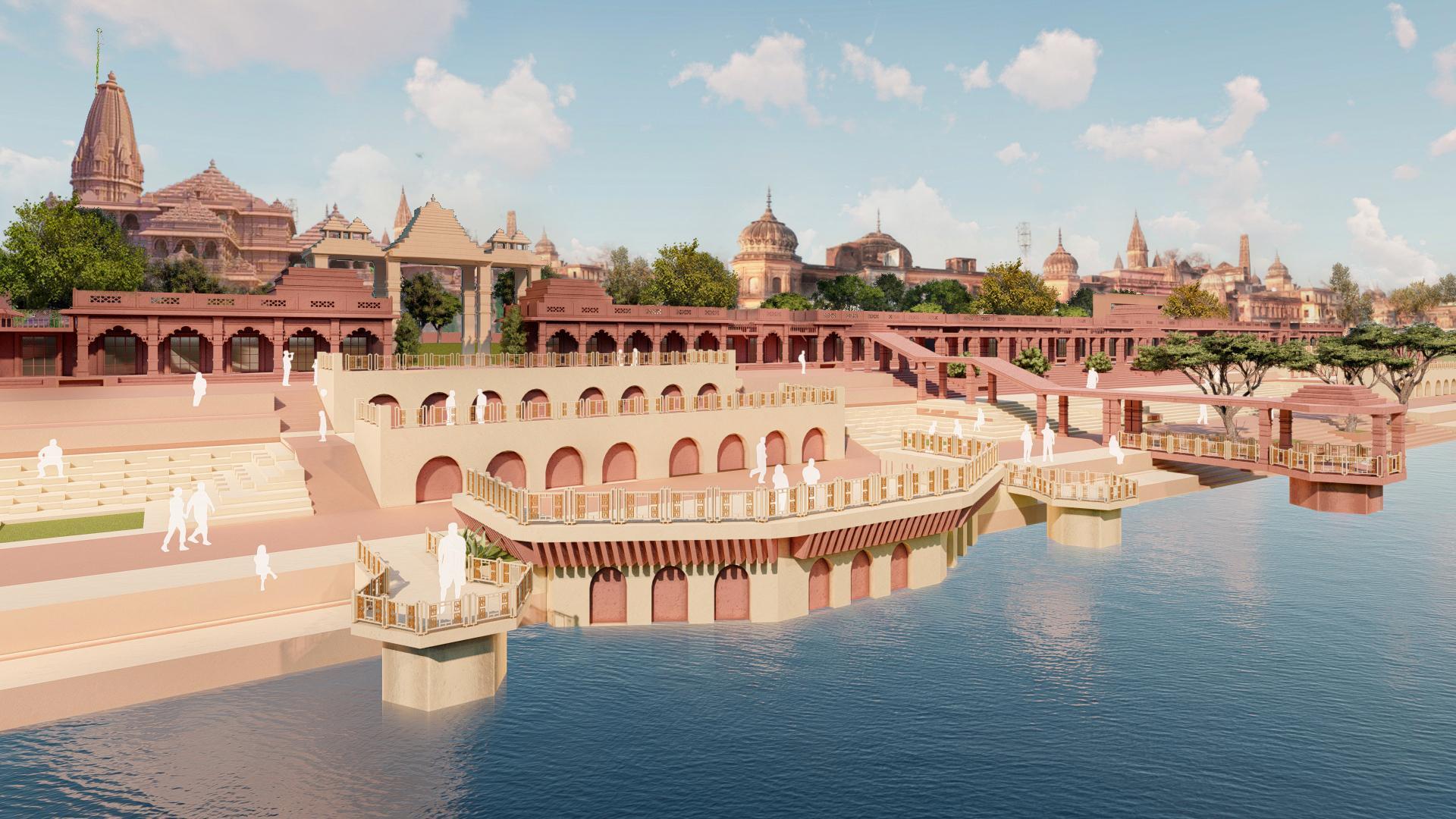 Saryu Riverfront Development, Ayodhya by CP Kukreja Architects
Steel and Composite Structures
For the last many decades, Reinforced Cement Concrete has been one of the most widely used construction materials in India, and it continues to dominate the industry today. However, the trend is shifting towards composite and steel structures. These hybrid models offer a balance between cost and time efficiency while allowing room for exploration, and expansion. Moreover, the resulting buildings avail the benefits of different materials providing strength and flexibility. They even have an added benefit of being environmentally sustainable and not being reduced to rubble once the building completes its lifespan.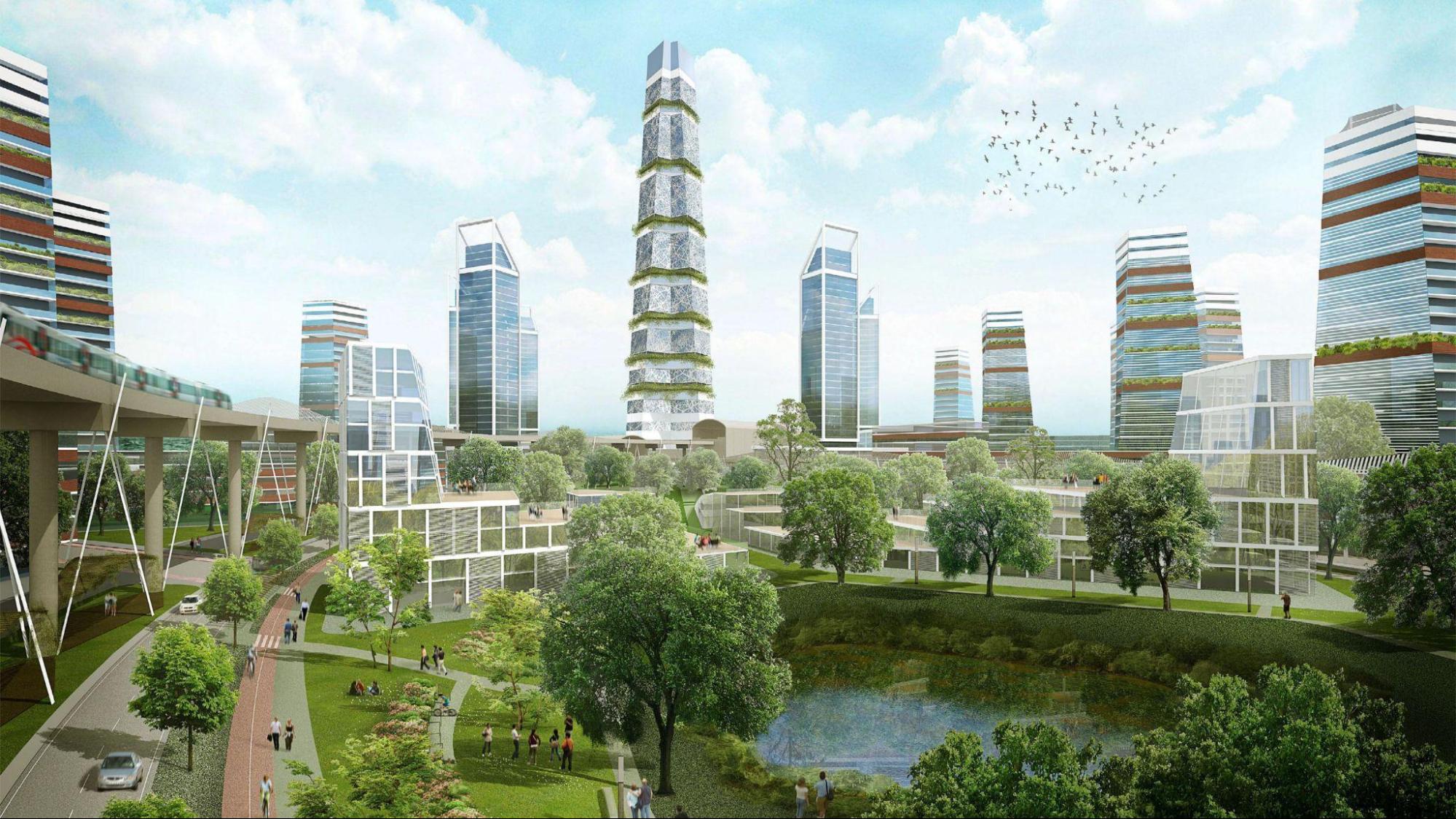 East Delhi Hub by CP Kukreja Architects
Transit-Oriented Development (TOD):
The emergence of 'Sprawling Cities' had a negative effect on cities all over the world. The more cities grow horizontally; the more travel is required and expected of its citizens. Issues of land scarcity and affordability only add to this uncontrolled expansion. It also makes the implementation of integrated transit networks more difficult. An answer to this is Transit-oriented development, a novel urban planning principle which aims to maximize the quantity of residential, commercial, and recreational space within walking distance of public transportation, banking on the mixed-use planning models for development. It encourages the coexistence of public transit and dense, compact urban form. TODs also include 'Multi-Modal Transport Hubs', which integrate two or more modes of transportation such as metro, railway, bus, airports, etc. Our project East Delhi Hub in Delhi, already in its construction phase, will give the national capital its first Transit-oriented development district. We are planning a similar development in Surat.